Profitable and circular:
Where your succes betters the world
Profitable and circular:
Where your succes betters the world
A Quarter-Century of Trusted Resale
At Used Products, we have over 60 shops across five European countries. What makes us special is our focus on buying, selling, and pawning a wide range of sustainable products, both new and second-hand. We offer instant (cash) money to customers for their items, and then, with every purchase, we provide a warranty.
What sets us apart is our unique combination of physical shops and a strong online presence. This allows us to serve our customers exceptionally well, meeting a diverse set of needs efficiently and with a lot of expertise. With more than 25 years of experience in supporting franchisees, we offer a franchise formula that's not only sustainable but also ready for the future.
Our goal is to create shops that go beyond the typical second-hand shop. We want our shops to look and feel just like brand-new retail stores, providing a comfortable environment where customers feel right at home. This dedication to quality and customer comfort is what makes us different from other second-hand stores, offering a shopping experience that's truly one-of-a-kind and top-notch
Instant cash in 60+ shops in Europe!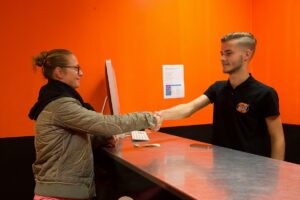 We buy products directly from consumers for immediate (cash) money.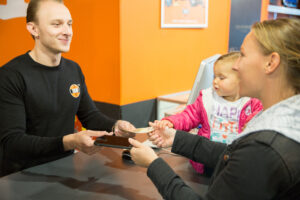 We sell these products in our stores and on our webshops. Products are sold with warranty and service.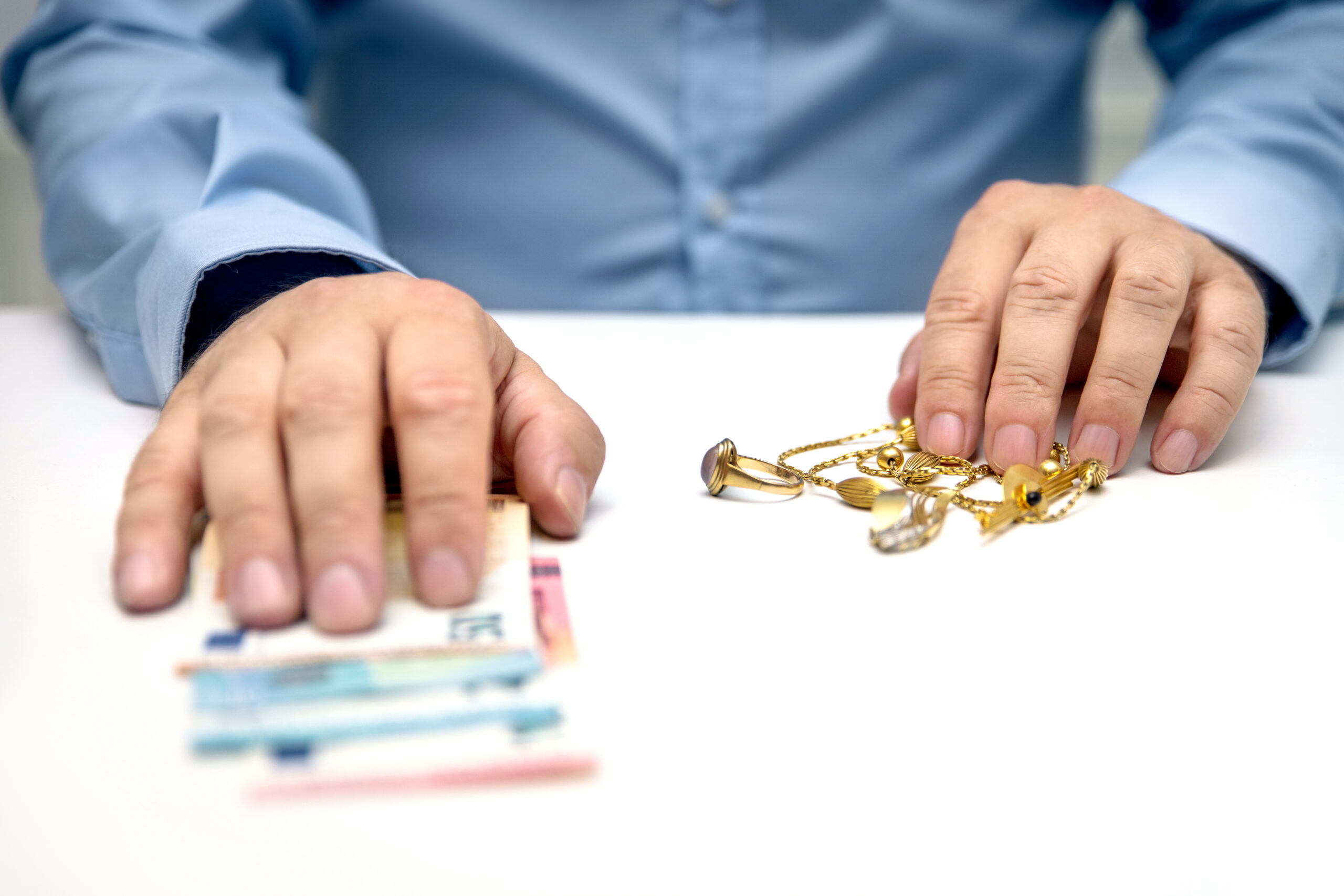 Temporary financial solutions for customers: pawn your item for immediate (cash) money and buy it back later with interest.
Buy a product from our store, sell your old one and pay a little extra. Also that is possible!
Smartphones
Tablets
Laptops
Camera's
Gameconsoles and games
Audio and TV
Gold, gold jewelry or scrap gold
Brand watches
Designer products
Tools
Musical instruments
Bicycles and scooters
And much more
Maximizing Value, Minimizing Cost
At Used Products, we pride ourselves on our 'soft' franchise model, a harmonious blend of uniformity and individuality. While we ensure the core values and operations remain consistent across all our franchises, we also recognize and celebrate the uniqueness each store brings. Recognizing potential savings is part of our DNA. If a franchise location already boasts a quality wooden floor, even if it's not precisely as we'd usually prefer, but retains it saves €8,000, we say, "Let's keep it." Find a second-hand display cabinet in mint condition for €600 rather than the standard €900?
We embrace such opportunities. This philosophy is not just about cutting costs; it's about smart investments. By keeping the initial outlay as low as possible, we accelerate the journey to the break-even point. This approach ensures that our partners start on a strong footing, emphasizing sustainability and fiscal responsibility right from the get-go. Join us in redefining franchising, where flexibility meets profitability.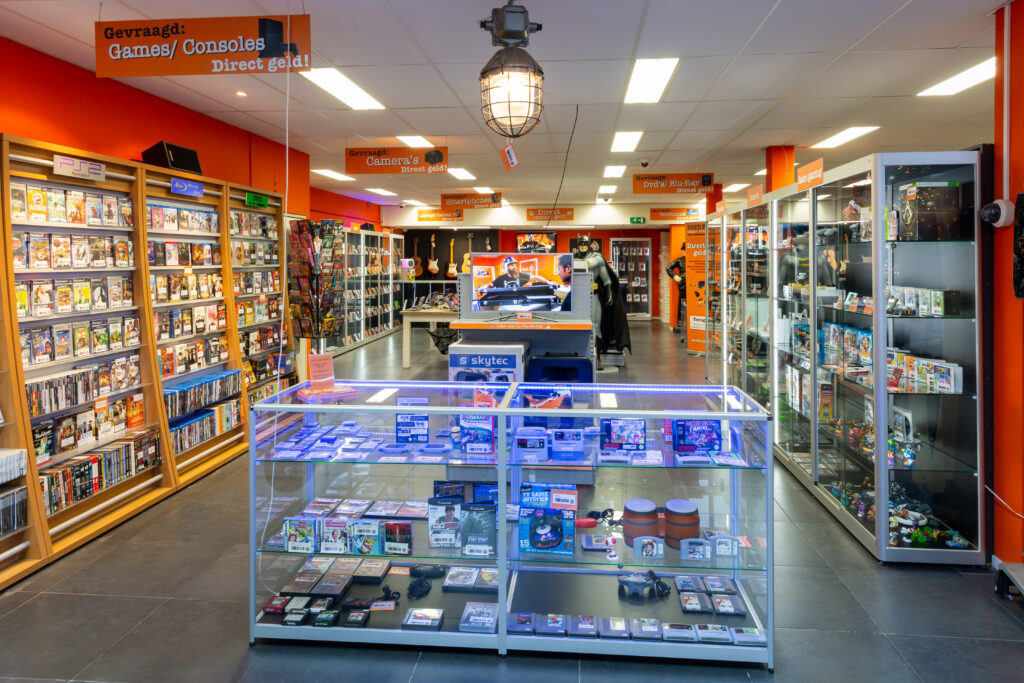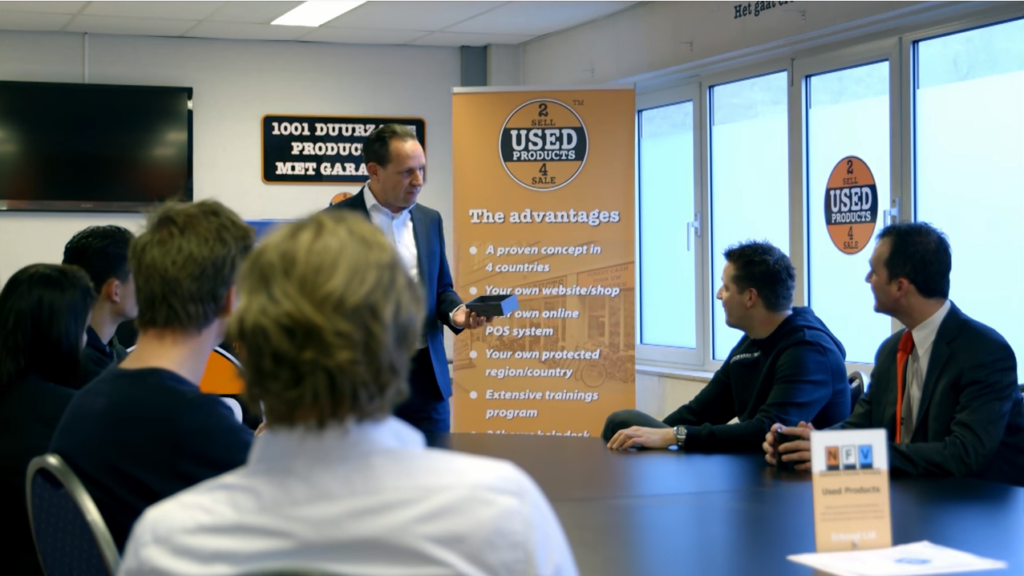 You are given access to a unique formula in a private and shielded region
You benefi­t from the know-how of the formula and of our experience within the industry
Support, assistance and advice for business location and premises
Support in drawing up the business plan
Private advertising agency with experience in the industry
Use of all the options of the Used Products POS system
Extensive instruction manual with all actions within the franchise formula
Intensive training for you and your staff
Extensive launch package with basic products for your launch
24/7 Helpdesk with knowhow, support, product information etc.
Your own website, webshop and online portal with a local domain name
Are you interested in our concept? We are looking for an entrepreneur who meets the following conditions:
Adventurous
Representative
Commercial mind-set and work attitude
Strong leadership skills
Healthy fi­nancial background
Winner mentality
Able to speak English
Do you recognize yourself in the above description? Do not hesitate to contact us and maybe you will soon be the owner of a Used Products store!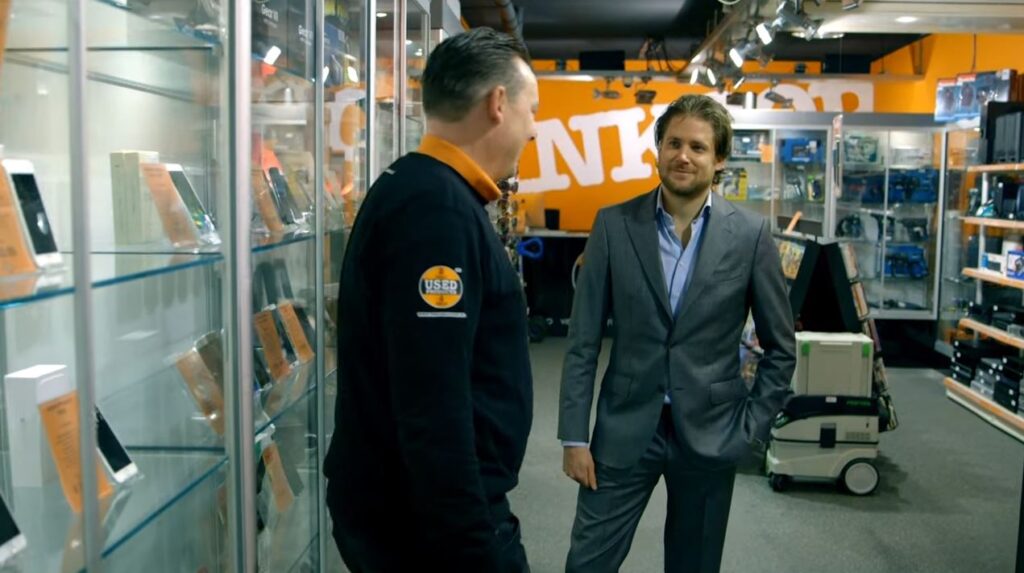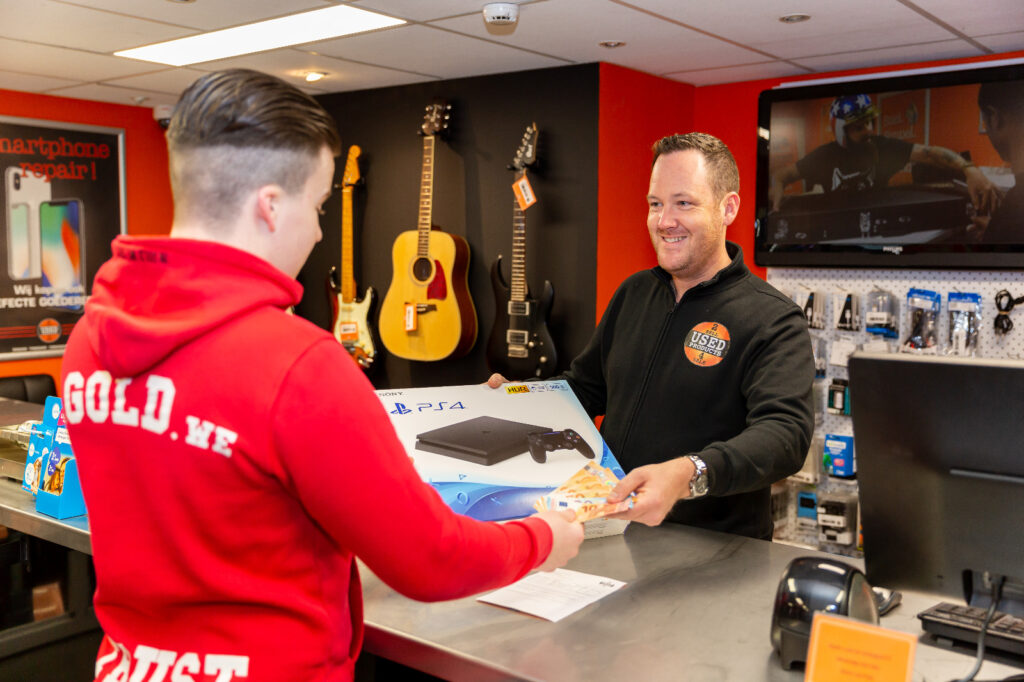 Starting your own Used Products franchise is an exciting venture, and like all investments, it requires careful planning and some capital. While the exact investment varies depending on the country, location, and store size, here's a general idea to get you started:


Personal Investment: Typically, a minimum personal capital of €15,000 is desired. This lays a strong foundation and opens up additional financing options you might pursue.
Total Investment Range: Depending on the various named factors, the total investment to kick-start a store ranges from €75,000 to €150,000.
Stocking Your Store: A significant portion of your investment goes into acquiring your initial stock – a vital component for a successful start.
We understand that financial commitments can be a big step. In some countries, additional financing opportunities might be available, while in others, it can be more challenging. Regardless, our team is here to guide and advise you every step of the way, ensuring you have the information and support to make the best decisions for your unique situation.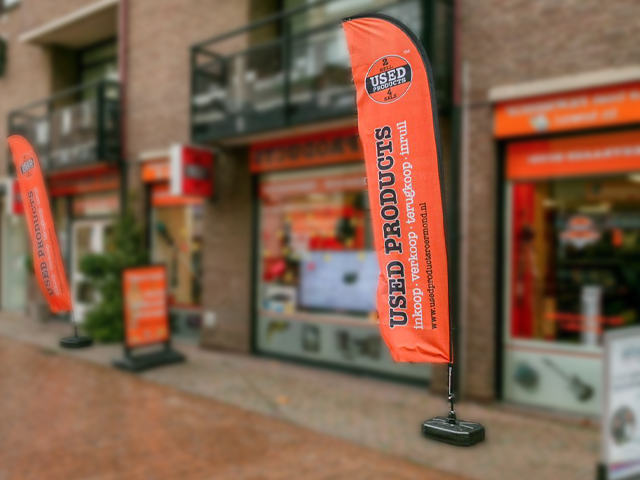 Experience the Potential: Spend a Day with Us
Ever wondered what it's like to be at the forefront of the luxury resale industry? At Used Products, we're more than just a business; we're a movement. A movement towards sustainability, luxury, and immense potential. We cordially invite you to spend a day with our dedicated team. Dive deep into our daily operations, feel the excitement of sealing a luxury deal, and witness firsthand the potential that awaits you as a franchisee. The hands-on experience offers a unique glimpse into our world where work is fun, rewarding, and incredibly impactful. Furthermore, in a world striving for green solutions, there's hardly a business more environmentally conscious than ours.
By breathing new life into pre-loved luxury items, we're not only giving them a second chance but also drastically reducing waste, conserving resources, and championing a circular economy. So, why wait? Come experience the passion, purpose, and potential that defines Used Products. We're confident that once you step into our world, you'll see there's no better place to invest, grow, and make a real difference.
Future-Proofed Success in the World of Luxe Resale
In the always-changing market of luxury items, being flexible is key. Our wide range of products makes sure our business is ready for the future. We always buy and sell what people want right now, keeping our offers fresh and popular. 
More people are choosing to buy good quality second-hand items. This is a big trend and you have a great chance to be part of it and earn from it. Being with us also means you're helping our planet. We believe in using things again, which is good for the environment. At the heart of all this is you. You decide your path and your success. Work hard for a good reason, and you'll see good things happen.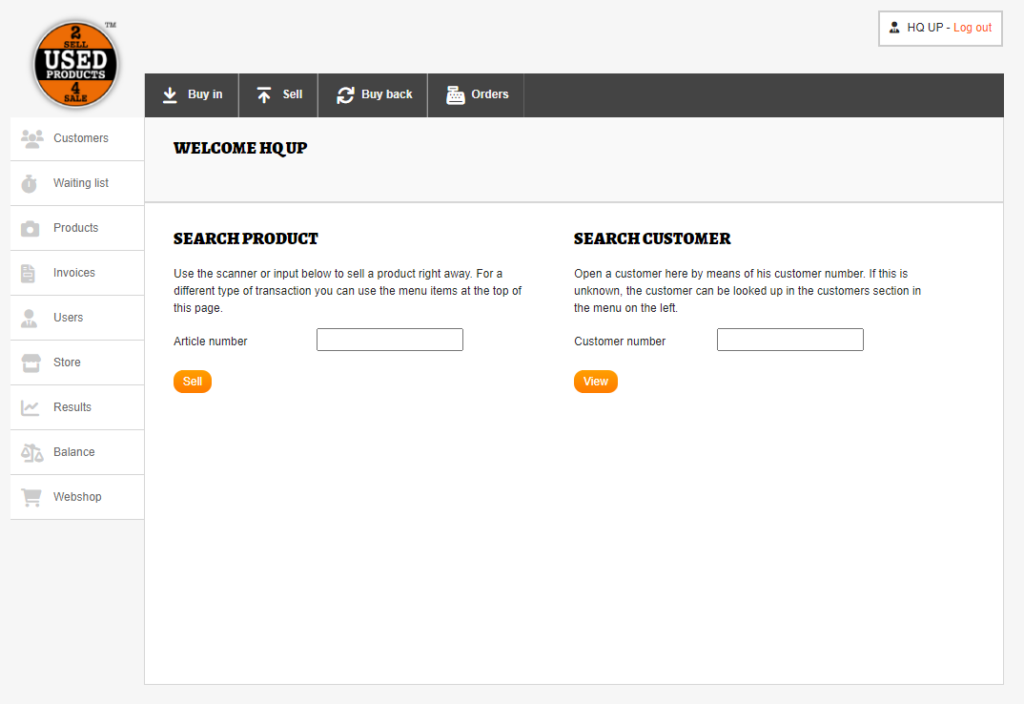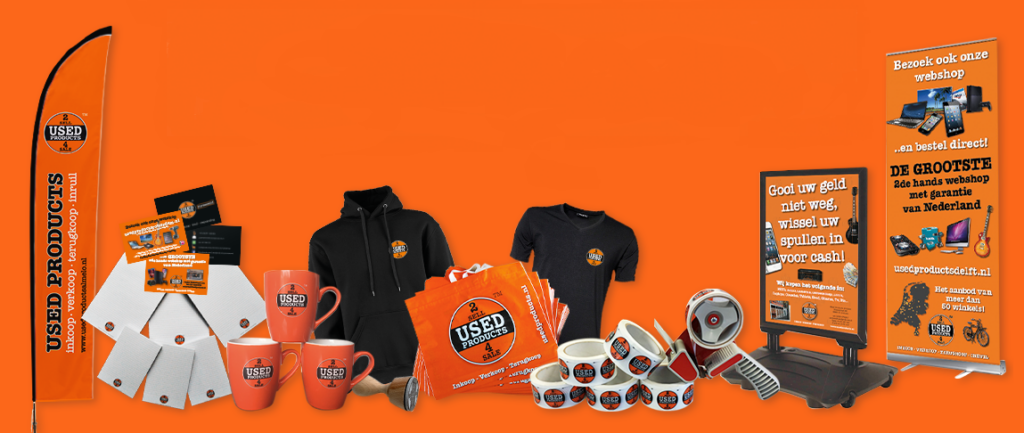 We have an exclusive webshop especially for our franchisees. Here you can order essential business tools and marketing materials, such as printed bags, informative flyers, eye-catching posters and professional corporate clothing. Each of these items has been carefully designed to exude consistency and quality so that you can proudly associate with the Used Products brand.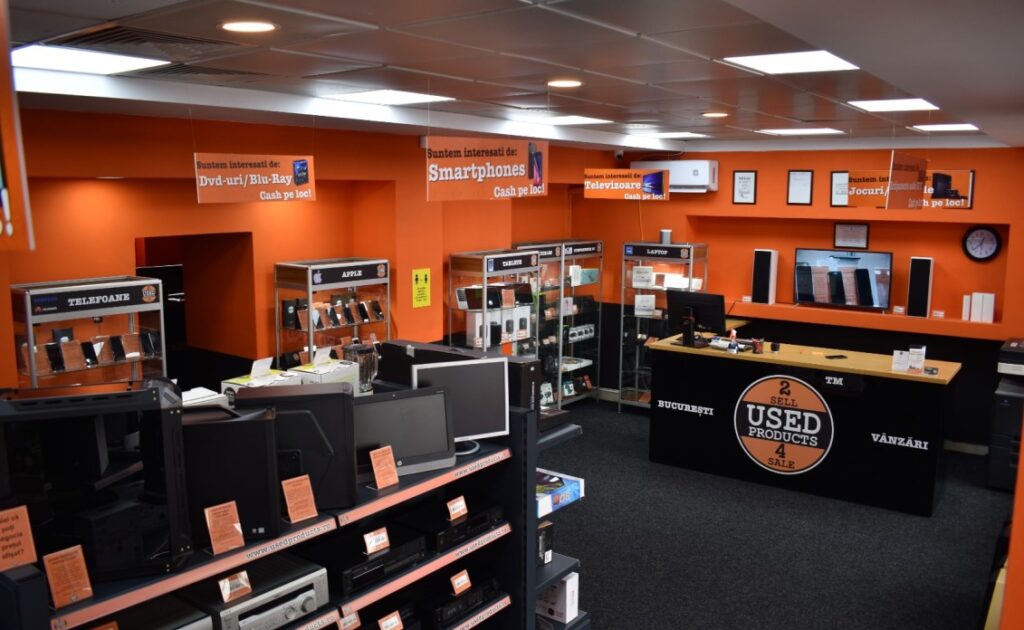 Interested in our formula? Feel free to contact us!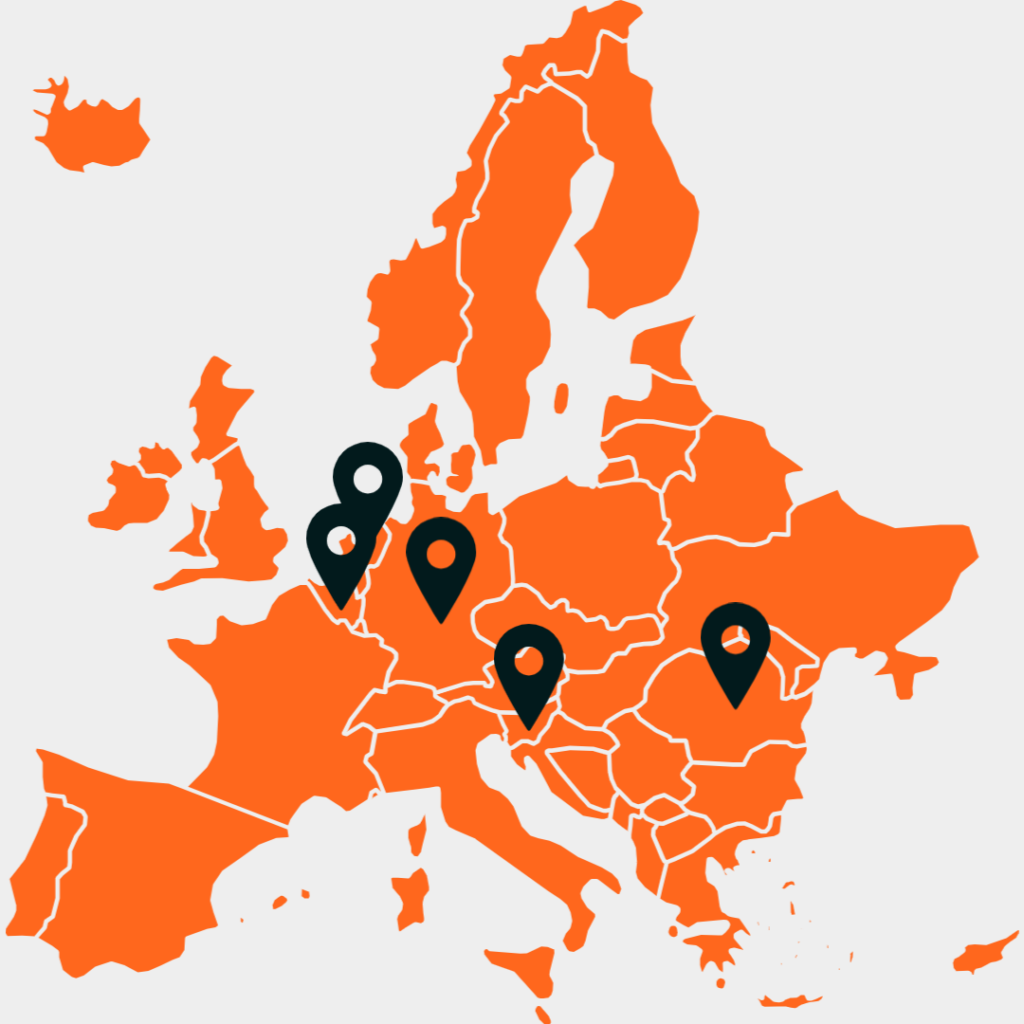 With a footprint in 5 distinct countries and an upcoming launch in yet another, our franchise is spreading its influence far and wide. The heart of our operation beats strongly in the Netherlands, the birthplace of our franchise model. Amsterdam alone boasts 6 of our shops!
Our presence isn't just limited to our homeland; it's also growing steadily in places like Romania, where multiple stores now adorn the landscape.
Currently, our stores can be found in the following countries: The Netherlands, Belgium, Slovenia, Germany and Romania.
Beyond Europe
Used Products holds global potential because the demand for second-hand goods is universal. Our sustainable approach and proven franchise formula can contribute to a thriving local economy and a greener planet anywhere in the world. That's why we are also looking for entrepreneurs who want to embark on our unique concept outside of Europe.

Join the used products eco-system
When you choose to franchise with Used Products, you're not merely joining a team – you're stepping into a comprehensive business ecosystem tailored just for you.
Your Digital Fronts:
Gain an exclusive website and webshop, finely tuned to showcase your unique location and offerings.
State-of-the-Art POS System:
Dive deep into business metrics with more than just a cash register.
Access insights from last year's margins, monthly customer counts, specific earnings snapshots, and more.
Stay always informed, ensuring readiness for pivotal business decisions.
Seamless Integration:
Embrace the future of retail: any change on your webshop reflects instantly on your website and vice-versa. Real-time alerts mean you'll never miss an online order.
Comprehensive Training:
Our commitment extends beyond tool provision. We ensure you're extensively trained, making you adept in our system's intricacies and ready to hit the ground running.
Move Forward with the Trusted Experience of Used Products
Ever dreamt of steering your own ship, but with the seasoned guidance of a team with over 25 years at the helm? 
At Used Products, our CEO has spent years on the shop floor, ensuring we truly understand the heartbeat of the business. Here, there are no layers of distant management – just a genuine, down-to-earth approach, supported by top-tier tools like our tailor-made POS system and dedicated website and webshop. If you're eager to shape a brighter, sustainable future under the mentorship of those who've walked the path, reach out. We're here to start this journey, shoulder-to-shoulder with you.
''Can You Imagine Turning Green Actions into Gold Rewards?''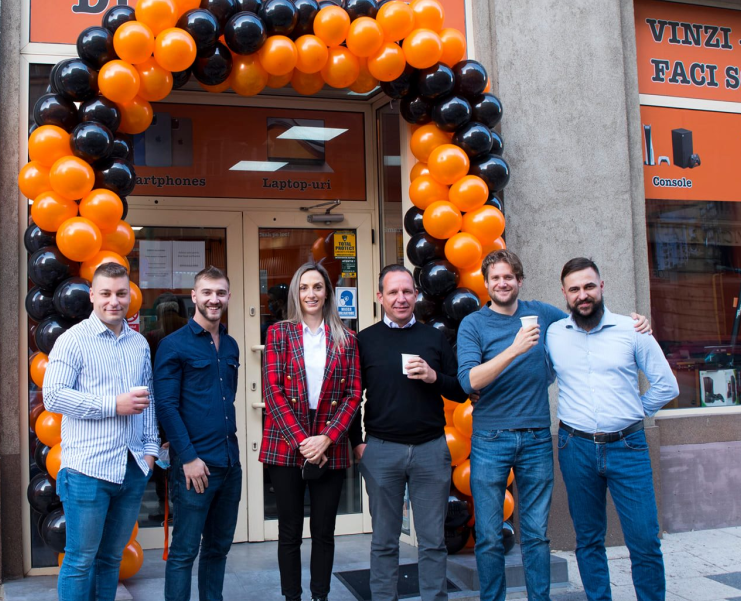 Did you find what you saw intriguing? Do you feel a strong pull to be a part of this exciting venture? If you're wondering whether you meet all the criteria, there's no need to worry. We're here to let you know that we have flexible financial options in place to help you turn your dreams into reality.
Don't hesitate, reach out to us via phone or email. We're ready to provide you with personal guidance and offer tailored solutions that perfectly suit your city. Together, let's explore the possibilities and kickstart your journey as a franchisee.
The time to unlock and harness your potential is now. Give us a call or send an email today, and let's reshape your future!
We are available for all your questions, comments and requests.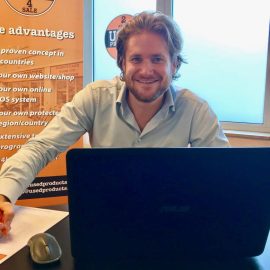 Bas Hofte
CEO
Netherlands, Germany & international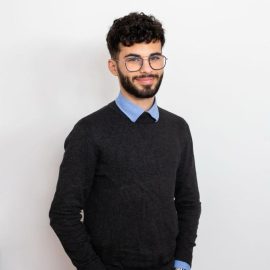 Eduard Lautaru
Romania, Emirates, and EU countries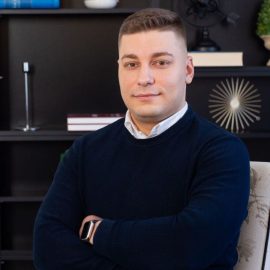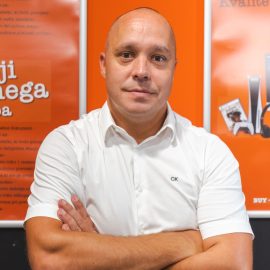 Gregor Miklavčič
Adriatic area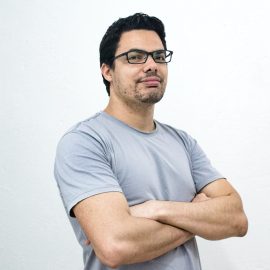 Please leave your message, and we'll get back to you as soon as possible. Promised!